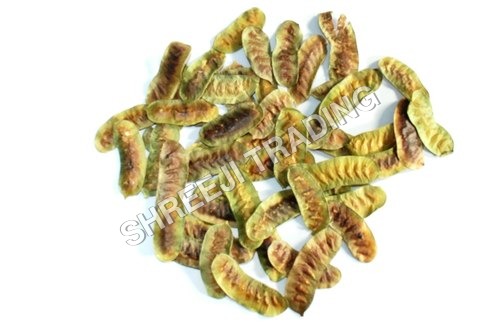 Senna Pods
Product Description
Capitalizing years of experience in this domain, we supply exceptional quality stock of Senna Pods. Exceptionally good for weight loss, these seed pods of senna plant are recommend by herbalists and doctors to treat mild cases of constipation. The seed pods function by causing intestinal muscles to spasm and contract. This action produces an almost immediate effect and causes a smooth bowel movement. Packed precisely by taking hygienic measures, the Senna Pods are available in different packaging weights to cater the variegated requirements of the clients. We supply these pods to various pharmaceutical companies where anthraquinones are used for formulating gentle laxative.

Key points:
The pods of the senna plant contain a strong laxative called anthraquinones
The senna work by interacting with the bacteria in the digestive tract , resulting in intestinal contractions.

It contains glycosides
Other Details of Senna Pods :-

We are supply best quality seena pods having higher sennocide from india. Will be packed in 100Kg pressed bale.Quantity 14Mt / 20' Fcl.