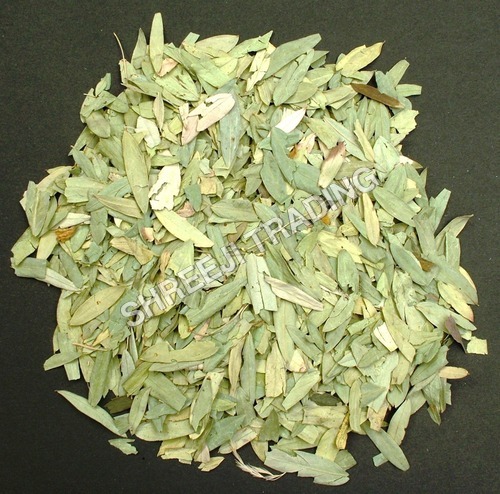 Senna Leaves
Product Description
With the assistance of our team of professionals, we are engaged in supplying an assorted range of Senna Leaves. Senna is an excellent herb, widely used for making a variety of medicines. These leaves are as effective as psyllium, lactulose and docusate for relieving constipation. These nonprescription laxatives are used to treat constipation and also to clear the bowel before diagnostic tests such as colonoscopy. Hygienically packed, the Senna Leaves can also be used in cuisines, such as Thai and Lao. It is very good for digestion and widely used used as herbal tea.

Key points:

It is a FDA-approved nonprescription laxative
Quite effective for irritable bowel syndrom (IBS), weight loss and hemorrhoids
Recommended for excellent hair care

We are the leading expoter of best quality senna leavs in diffrent form like prime-II , prime-III , senna leaves tea-cut , seena powder. Seena leaves can be suppled 14Mt / 20' Fcl and 26Mt / 40' Fcl. Packing 100Kg/50kg Pressed bale.